FOTON Forland 6 wheels 4X2 Light Dumper Truck 5T Tipper Trucks
No.: Angelia 10
Vehicle Type: Mini Tipper Truck
Brand Name: FOTON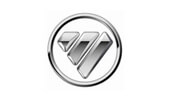 Details
Emission Standard Euro II

Cabin Single row, tiltable/1695(mm)
Whole vehicle main dimensions Overall dimensions (LxWxH)mm 5130×1960×2280
Inner dimensions of the cargo body (LxWxH)mm 3310×1860×600
Floor 3mm, Side &Back 2mm.
Driving type 4×2
Wheel base(mm) 2800
Wheel track (front/rear)(mm) 1387/1500
Weight data Curb weight(kg) 2980
Rated payload(kg) 3700
Max payload(kg) 5000
Persons in cab(persons) 2
Gross vehicle weight(kg) 6810
Whole vehicle main performance Max. speed(km/h) ≥75
Max. slope of climb(%) ≥30
Engine Model QC490Q(DI)
engine type 4 - cylinders, in-line, water-cooling, direct injection type diesel engine
Displacement(L) 2.54
Rated Power(kw) 45.6
Gearbox Model 17D32F1
Speed ratio Low gear:
Ⅰ=6.802,Ⅱ=3.878,Ⅲ=2.267,Ⅳ=1.424,Ⅴ=1.000,R=6.154High gear:Ⅰ=12.699,Ⅱ=7.240,Ⅲ=4.232,Ⅳ=2.659,Ⅴ=1.867,R=11.490
Clutch Type Diaphragm clutch,¢275
Rear axle Type/Main reducer ratio 1068/6.167
Steering gear recirculating ball type Brake system Service brake Hydraulic braking system Parking brake Central drum type Auxiliary brake /
Tyre size 7.50-16 Jack Type
Engineering project Electric device Rated voltage 24V
FREE Inquiry Now
If you have any questions, feedback or comments, please fill out the form below and we will reply you back as soon as possible.